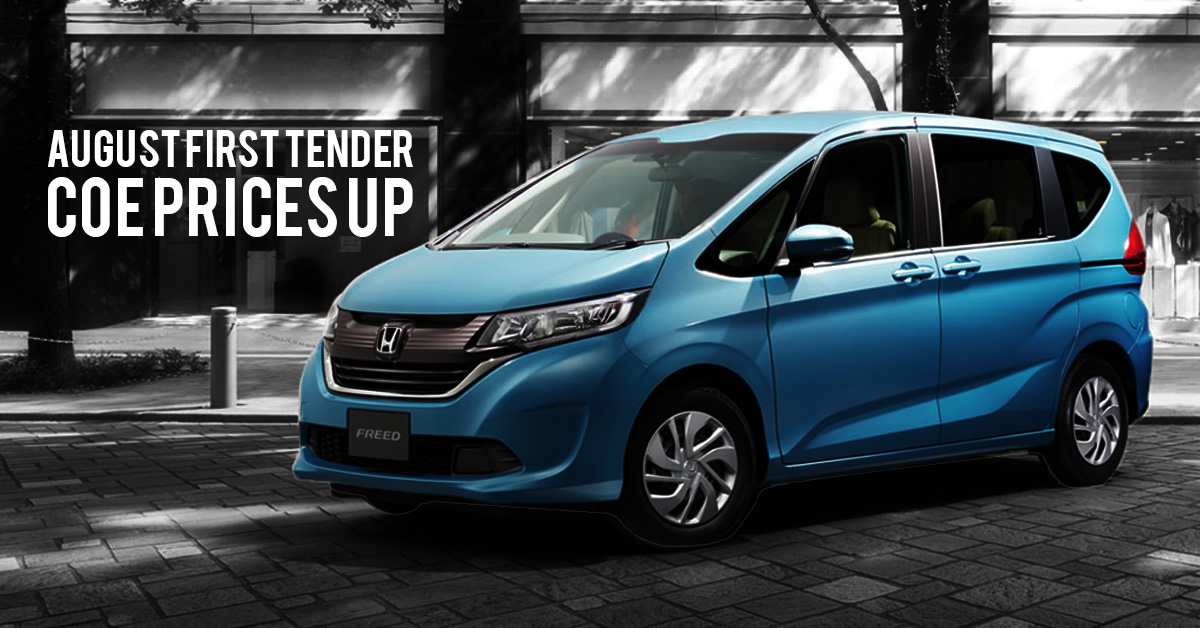 | | | |
| --- | --- | --- |
| Category | August 1st Tender COE Premium($) | Previous COE Premium ($) |
| A (1,600cc & below) | 33,798 | 32,699 |
| B (above 1,600cc) | 34,381 | 32,551 |
| E (Open) | 33,420 | 32,809 |
Certificate of entitlement (COE) premiums ended mostly higher at August first round of bidding. Price for category A (cars up to 1,600cc and 130bhp) increased by 3.4% to $33,798 while price for category B (cars above 1,600cc or 130bhp) increased by 5.6% to $34,381. Price for the open category ended 1.9% higher at $33,420.
The rise in this round COE premium is believed to be resulted from traders rushing to clear backlog orders caused by the plunge in COE premium (to $25,000) last month. The three-week gap instead of the usual two-week gap in-between COE bidding was also one of the reasons for more bids submitted in this round. Despite the surge in demand for COE, we were relieved to see that premiums still remained close to the lowest in recent years.
In this round of bidding, more than 3,000 bidders were outbidded. These bidders will most likely continue to bid in the next few rounds and we should expect the prices to increase slightly or stay around the same rather than to drop drastically. Thus, if you are looking to get a new car, act fast! Don't miss the attractive offer package by Cars & Stars for both CAT A and CAT B cars:
Honda Fit 1.3 GF @ $72,888
Honda Vezel 1.5X New Facelift @ $94,888
Honda Freed Hybrid (7-Seater) @ $92,888
Toyota Sienta (7-Seater) @ $91,888
Head down to our showroom at 50 Ubi Ave 3 #01-01/02 to view the full collection of our cars today!
Alternatively, contact our sales team to find out more:
Alan Siow: 9787 5841
Samuel: 9862 9343
Nicholas: 9271 9273
Dexter: 9723 5513
Bear: 9489 8824
Thank you and we are looking forward to serving you soon!