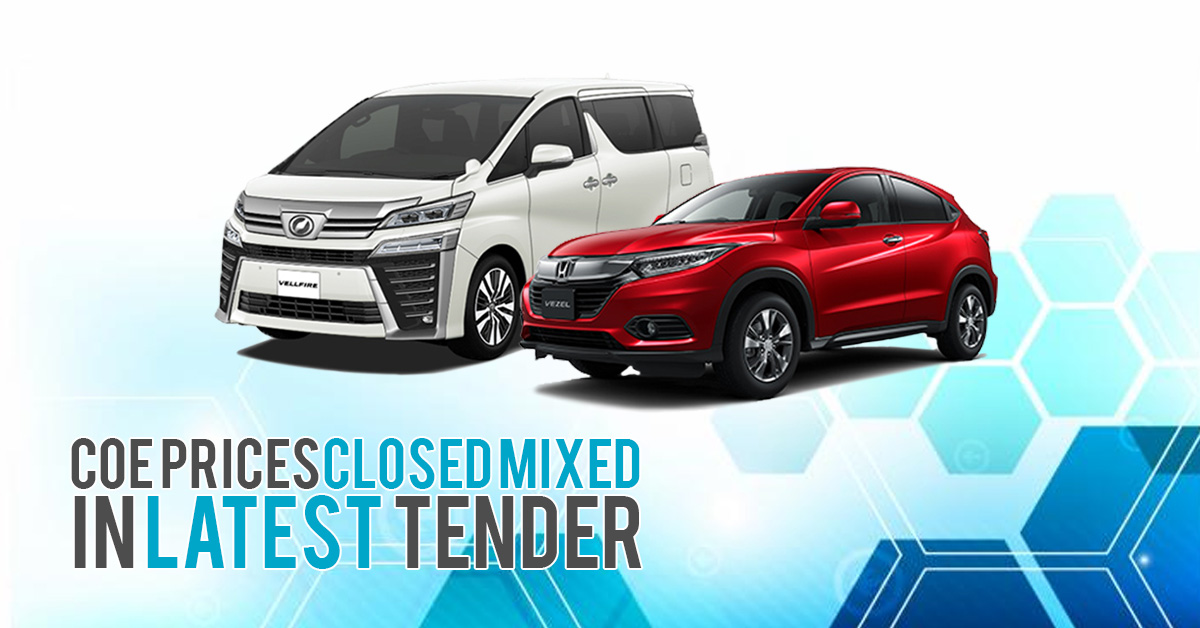 COE price for CAT A (cars up to 1,600cc and 130bhp) increased by 10.3% from $25,556 to $28,199. This is the fifth time CAT A COE premium ended below $30,000 since July. COE price for CAT B (cars above 1,600cc or 130bhp) increased slight by 3.2% from $31,302 to $32,302. The price for CAT C (goods vehicles and buses) remained the same $29,501. Price for CAT E (open category) went down by 2.74% from $32,900 to $32,000.
Numbers at a glance:
Cat A (Cars up to 1,600cc and 97kW): S$28,457 (up from S$28,000)
Cat B (Cars above 1,600cc or 97kW): S$32,302 (up from S$31,302)
Cat C (Goods vehicles and buses): S$29,501 (remained)
Cat E (Open category): S$32,000 (down from S$32,900)
The slight increase in COE prices might be due to the longer three-week gap between the last COE bidding exercise in October and last Thursday's. In addition, the recent [email protected] event also contributed to an increase in new car demand hence increase in COE bids.
Looking for a new car? Check out Cars & Stars new car promotions as of 12 Nov 2018:
1 BID COE FOR SELECTED CARS
1. Honda Fit 1.3GF – $66,888
Downpayment: $6,888 | Monthly: $839 | 1 bid COE
2. Honda Vezel 1.5X – $79,888
Downpayment: $7,888 | Monthly: $1,006
3. Honda Freed Hybrid – $91,888
Downpayment: $9,888 | Monthly: $1,146 | 1 bid COE
4. Toyota Vellfire 2.5ZG (7-Seater) – $202,888
Downpayment: $40,888 | Monthly: $2,264 | 1 bid COE
Come on down to our showroom to view the full collection of our cars:
50 Ubi Ave 3 #01-01/02 S(408866)
Or contact our friendly and professional sales team to find out more:
Alan Siow: 9787 5841 (bit.ly/WhatsAppAlan)
Nicholas: 9271 9273 (bit.ly/WhatsAppNicholas)
Samuel: 9862 9343 (bit.ly/WhatsAppSam)
Thank you and we are looking forward to serving you soon!