Visited 1193 times , 2 Visits today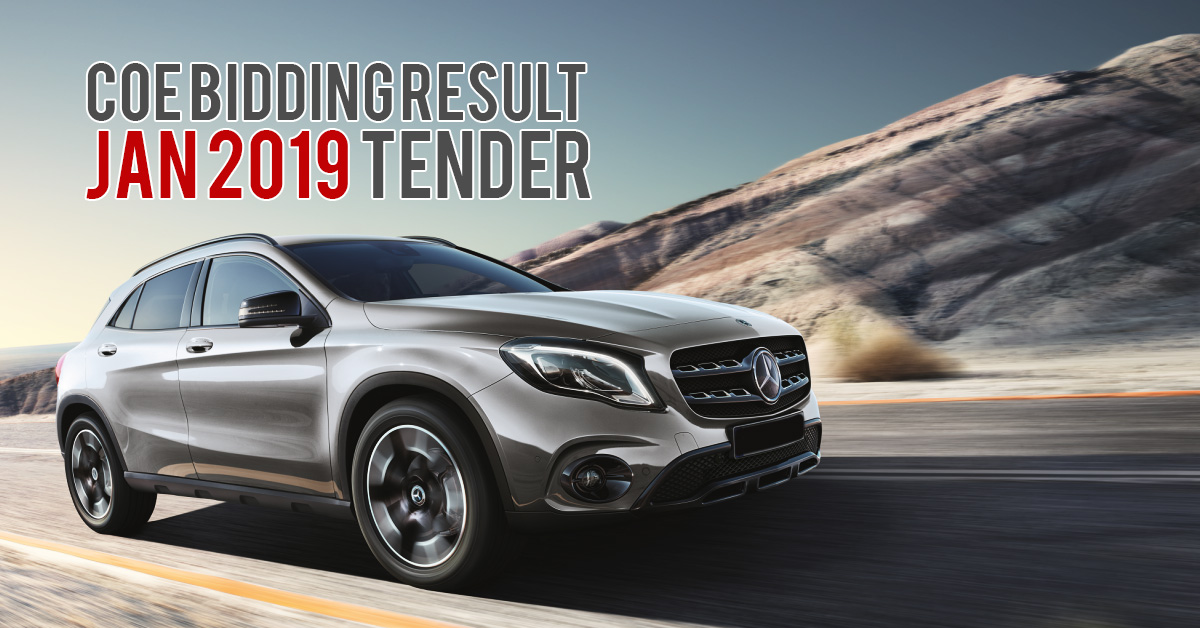 Certificate of Entitlement (COE) prices ended mostly higher on the eve of Singapore Motorshow 2019 (9 Jan). The rise in COE premiums might be due to the longer three-week gap between the last and this round COE bidding exercise. The increase interest in hybrid cars especially among taxi and private hire companies is also a reason for the rise in COE specifically Category B premium. This is because most of the hybrid cars fall under Category B COE. Let's take a look at the result of the first round of COE bidding for year 2019:
COE premium for Category A (cars up to 1600cc and 130bhp) increased slightly by 1.64% from $25,501 to $25,920. Premium for Category B (cars above 1600cc or 130bhp) increased by 3.87% from $31,001 to $32,200. Premium for Category C (commercial vehicles) stayed around the same at $27,002. As for Category E (Open), premiums went up by 3.46% from $35,851 to $32,909. The only premium that went down was for Category D (motorcycles) which ended at $3,610, 4.72% lower than previous round.
Numbers at a glance:
Cat A (Cars up to 1,600cc and 130bhp): S$25,920 (up from S$25,501)
Cat B (Cars above 1,600cc or 130bhp): S$32,200 (up from S$31,001)
Cat C (Commercial vehicles): S$27,002 (up from S$27,001)
Cat D (Motorcycles): S$3,610 (down from S$3,789)
Cat E (Open category): S$32,909 (up from S$31,809)
We are expecting the Singapore Motorshow to spark up car buying interest as several new models will be launched at the event. With that, COE is likely to increase and we presume it will stay high until after Chinese New Year. Therefore, if you are interested to get a car before CNY, be sure to check it out this weekend while price is still low. Head down to our showroom at 50 Ubi Ave 3 #01-01/02 for attractive promotions:
Honda Vezel 1.5x @ $82,888
Honda Freed Hybrid @ $95,888
Honda Shuttle Hybrid @ $86,888
Mercedes-Benz GLA180 @ $131,888