The Land Transport Authority (LTA) announced on 19 January 2017 that there will be an increase in monthly COE quotas from February to April 2017. The latest figures show that only average monthly quota for Category C will dip by about 10%, while other categories expect to increase as much as 20%! There is an increasing number of existing cars on the road which are at the 10 years old mark and this resulted in more motorists to de-register their cars, thus increasing the supply of COEs.
Monthly quota comparison: Nov 2016 to Jan 2017 VS Feb 2017 to Apr 2017 

Will increase in quota bring down the prices for COEs in the coming month?
The higher supply of COEs will not cause COE prices to surge. Even with reduced quotas from November 2016 to January 2017 which made many potential car buyers believed that COE premiums will rise but instead remain stable in the $50,000 range for the past months.
Monthly quota comparison: Aug 2016 to Oct 2016 VS Nov 2016 to Jan 2017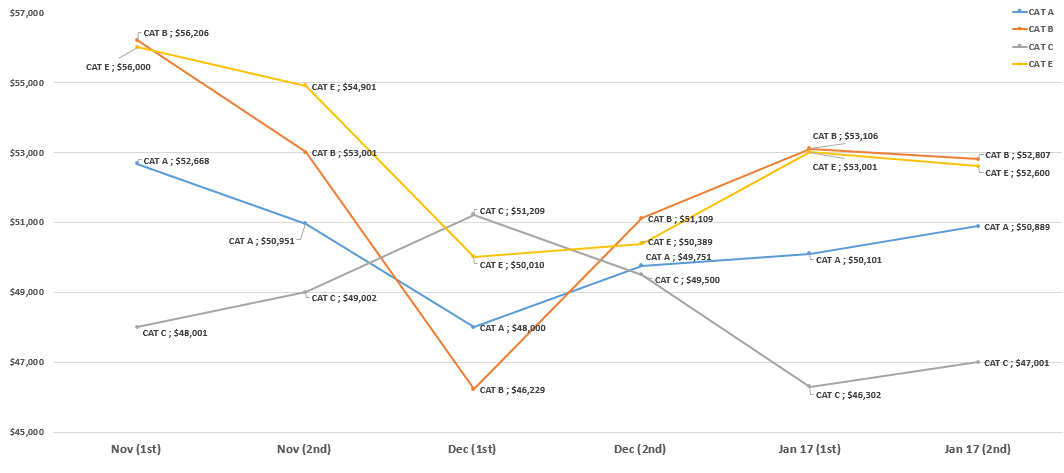 Singapore Motorshow 2017 which ended last weekend doesn't seem to have much effect on current COE premiums is because majority of sales will be delivered after Chinese New Year. This might be a great opportunity for potential car buyers to start buying and take advantage of current lower COE premiums now.
If you're looking to purchase a new Parallel Imported Japanese Car, check out Car & Stars for exciting car deals.