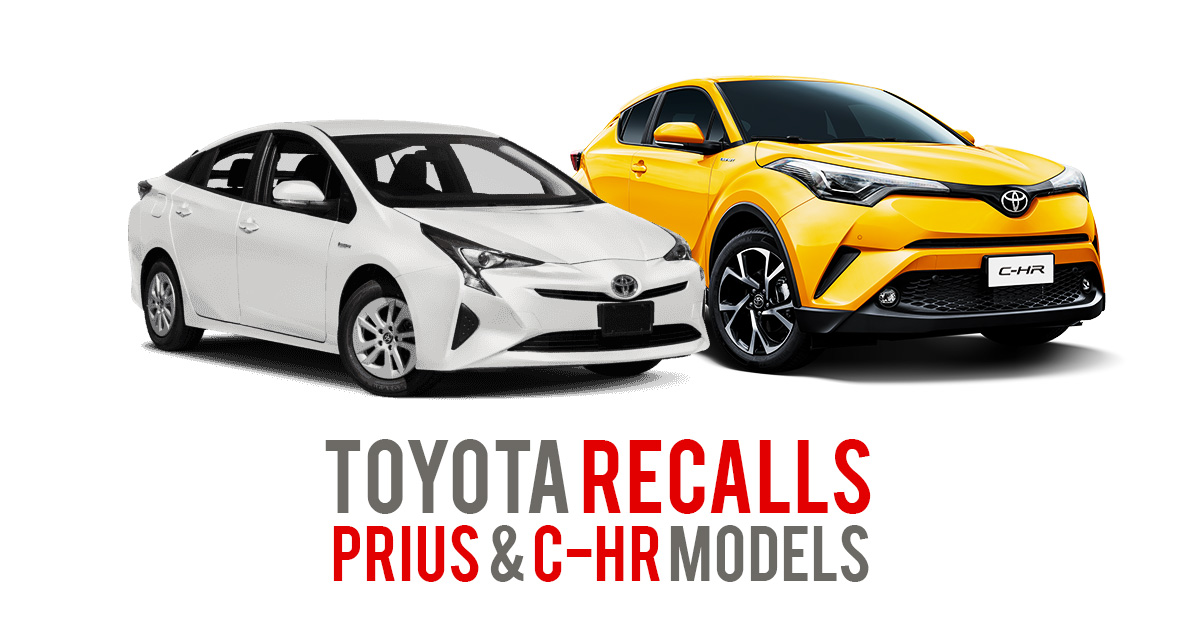 Toyota Motor is recalling its Prius and C-HR vehicles globally due to the risk of fire. According to the company spokesman, Jean-Yves Jault, there has been one reported case of a vehicle emitting smoke but no injuries were reported. More than a million of such vehicles are affected and will be recalled by Toyota.
Problem
According to report number 4327 posted on Toyota website, the risk of the vehicle catching fire is caused by bad electrical wiring in the engine room. Apparently, due to negligence, the engine harness connected to the power control unit is at risk of wear and tear over time. The wear and tear of the engine harness may potentially lead to short circuit or even catch a fire.
The solution as stated in the report is to install protective materials to eliminate the risk of wear and tear in the engine harness.
Affected Vehicles
Car Model
Chassis Number
Prius
ZVW 50-6000001 to
ZVW 50-6133476ZVW 50-8000001 to
ZVW 50-8083918ZVW 51-6000001 to
ZVW 51-6069170ZVW 51 –
800 0001 to ZVW 51 – 8044 194

ZVW 55-8000001 to
ZVW 55-8062717

Prius PHV
ZVW 52-3000101 to
ZVW 52-3084418
C-HR
ZYX 10-2000001 to
ZYX 10-2131895
The recall affects the current generation of Prius (produced from 2015) and the hybrid version of C-HR (produced from December 2016 to May 2018).
For Singapore cars that are affected, we are waiting for recall notifications from LTA. Once the recall notification is out, we will advise our customers in batches to have the necessary parts replaced.
Recall Note
The safety of our customers is our top priority and is one of our important commitments to excellent service standards. To our Cars & Stars' customers who are affected by this recall, we will send you an email regarding this matter as soon as we get recall notifications from LTA. If in case you did not provide us with your email previously, please submit your particulars here. Otherwise, we will send the information to you by mail.
Please be assured that Cars & Stars will give you all the necessary assistance needed for this recall. Thank you.
Want to get updated with latest announcements, info and news regarding vehicle recalls?
Here are simple ways to get all these recall information.
1.) "Like" us on Facebook – www.facebook.com/carsandstars.com.sg
*Be a part of our growing community and get recall notifications and other car news straight from your Facebook News Feeds.
2.) Bookmark or visit our company news page regularly – https://www.carsandstars.com.sg/category/news/
* Any updates, notification and announcements regarding recalls will be compiled and posted on our news page.
Please be informed that all the information provided above were translated from Japanese to the English Language. All information was translated with our utmost ability. We will not be responsible for any wrong information herein provided.
[contact-form-7 id="5270″ title="Recall Form"]