Mercedes-Benz C 200 Saloon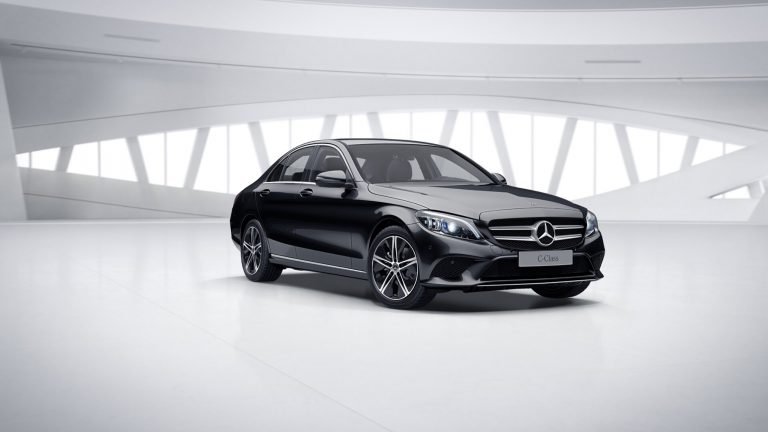 Perfect training conditions await you in the new Mercedes-Benz C 200 Saloon: the new steering wheel with Touch Control buttons along with, depending on the precise specification, fully digital instruments and larger displays including a new-generation multimedia system, are state-of-the-art features that make operating the car a highly individual affair.
The drive to get ahead is written all over the face of the C 200 Saloon, with a modified front end that exudes dynamism and modernity. The bumpers have been redesigned: they are enhanced by gleaming chrome elements and engaging new LED headlamps, depending on equipment.
The C200 also offers useful, helpful and thoughtful innovations, from an advanced suite of driver assists, to user-friendly technologies, to enjoyable luxuries.
Designed to move you. Engineered to move you ahead. The C-Class wraps countless technological advances in seductive style. Sleek body sculpting and all-LED lighting highlight its athletically elegant shape.
The sensual purity of the design of the C 200 Saloon is enough to cast the casual observer into transports of delight. In the case of Mercedes-Benz's designers, it simply motivates them to optimise it further. A new lighting concept, new aprons, new colours and new materials add up to an even greater sense of the C-Class' hallmark dynamism and contemporary appeal.
It's as if the C-Class can see into the future: sophisticated full-LED headlamps illuminate more accurately, brighter and more intelligently than ever before. A total of 84 LEDs per headlamp are controlled individually.
The 10.25-inch high-resolution display of the multimedia system gives the interior a particularly high value appeal. 1920 x 720 pixels provide brilliant picture quality with a stunningly sharp display of the infotainment contents.
A new petrol engine with EQ Boost is in the starting blocks. An electrically powered starter alternator generates elements including additional torque: the so-called boost effect.
Be it in rush hour, on long journeys at night or on unknown routes, your Mercedes-Benz C 200 Saloon will make driving significantly easier. This is based on a concept that makes every journey in a Mercedes-Benz safe and unique: Mercedes-Benz Intelligent Drive. Because the time you spend behind the wheel is your time. Time for relaxation. Time to replenish your energy. So that you reach your destination safely, while feeling relaxed and refreshed.
You won't want to be without this highly developed system any longer, especially in bumper-to-bumper driving or traffic jams. The Active Distance Assist DISTRONIC takes a lot of work away from you and automatically regulates the distance from the vehicle in front. In conjunction with Speed Limit Assist, you can adopt detected speed limits conveniently at the press of a button.
The C-Class won't change the world. But it will change the way we see it. With the aid of a special camera, the surrounding area can be shown on the media display as a video or still image. Together with virtual objects or markings, this makes it substantially easier to find destinations, for example. Totally intuitive and pretty intelligent.
Apart from looking magnificent, the dynamic coupé lines also offer extremely little resistance to the wind. This reduces fuel consumption and noise while enhancing driving stability.
From a whisper to a roar. The optional suspension with adaptive damping adjustment can be adjusted at the touch of a button. There is a choice between the drive programs Eco, Comfort, Sport and Individual.
The colours shown are for illustration purposes only.
To verify or check colour availability, please contact any of our Sales Consultant or call us on our hotline at +65 6585-5555.
Below are some of the featured highlights that we love about the Mercedes-Benz C 200 Saloon. Please take note that some of these features may only be applicable to other special variants.
For verification, please check with any of our Sales Consultant or contact us on our hotline at +65 6585-5555.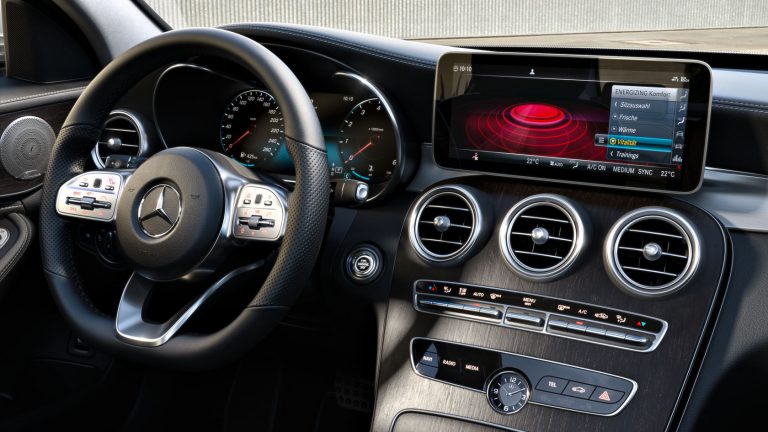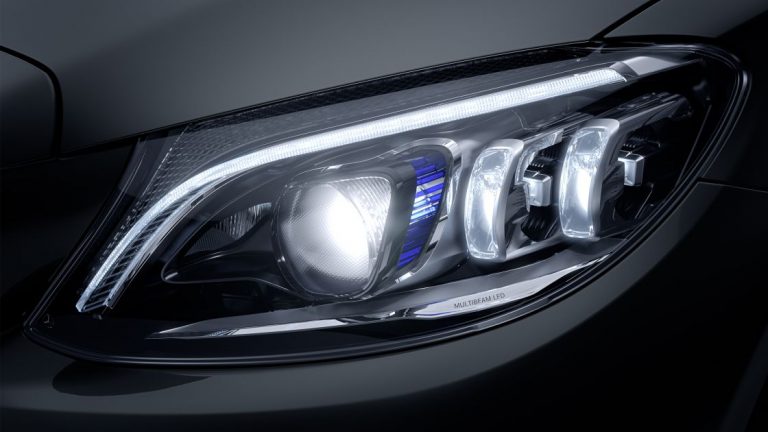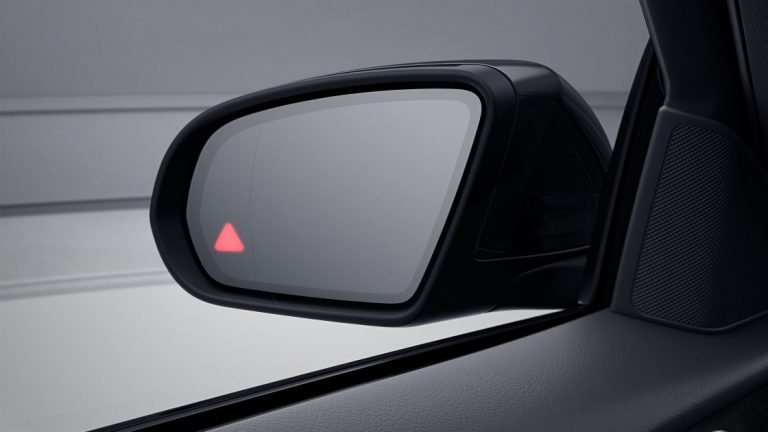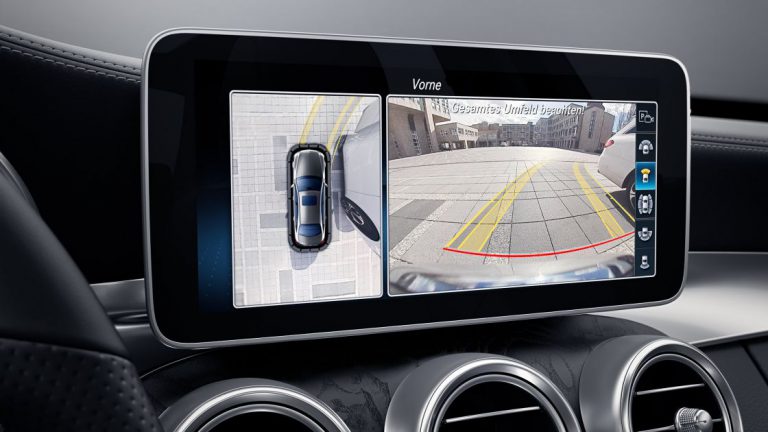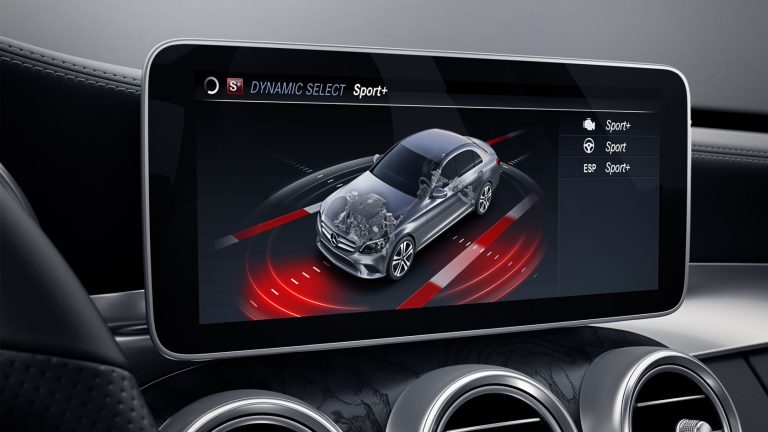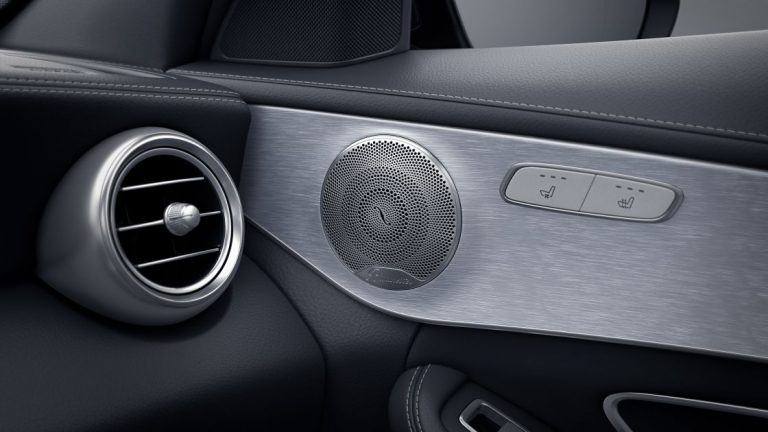 Standard Equipment, Features & Options
Some of the model features, equipment and options shown may not be available at the time of purchase, or may only be available in a different specification or are for special variants only. Prices and specifications are subject to change without prior notice. For verification, please check with any of our Sales Consultant or contact us on our hotline at +65 6585-5555.
Engine:
Engine Capacity: 1,497 cc
Engine Type: 4-Cylinder in-line 16-valve turbocharged
Compression Ratio: 15.5
Bore x Stroke: (83 x 92) mm
Fuel Type: Petrol
Performance:
Power: 137kW (184 bhp)
Torque: 380 Nm
Acceleration: 6.9s (0-100 km/h)
Top Speed: 235 km/h
Fuel Consumption: 16.39 km/L
CO2 Emission: xxg/km (As tested by LTA)
Misc. Technical Data:
Transmission: 7G-DCT (A)
Drive Type: Rear-wheel drive
Measurements:
Dimensions (L x W x H): (4686 x 1810 x 1442) mm
Wheelbase: 2,840 mm
Min. Turning Radius: Unknown
Kerb Weight: Unknown
Fuel Tank Capacity: 66 L
Boot/Cargo Capacity: 480 L
Brakes:
Front Brakes: Ventilated disc
Rear Brakes: Disc
Suspension:
Front Suspension: Multi-link suspension, coil springs, gas-filled shock absorbers, anti-roll bar
Rear Suspension: Independent multi-link suspension, coil springs, gas-filled shock absorbers, anti-roll bar
Sport styling
18″ aero 5-spoke alloy wheel
3-spoke multifunction steering wheel
AGILITY CONTROL comfort suspension
THERMATIC – automatic climate control, two-zone
LED Daytime Running Lights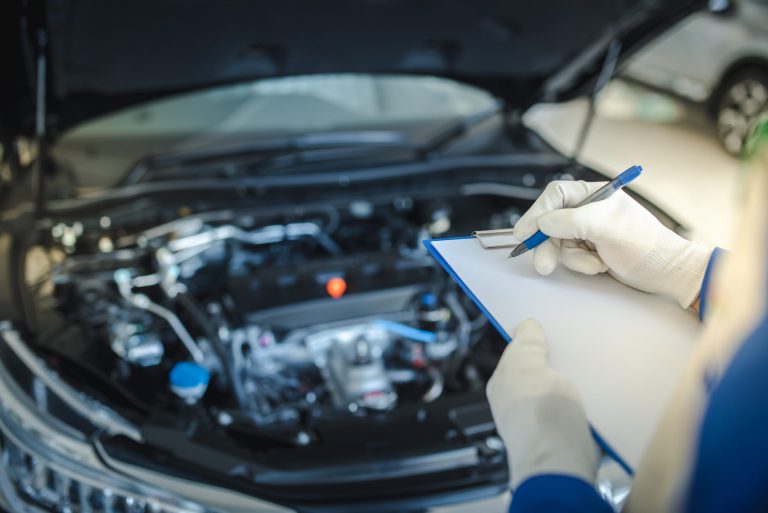 Warranty
Drive with peace of mind. Your brand new car, purchased from Cars & Stars is covered for 5 years or 130,000 km mileage (whichever comes first) by our Workshop Partners. Enjoy a comprehensive warranty coverage.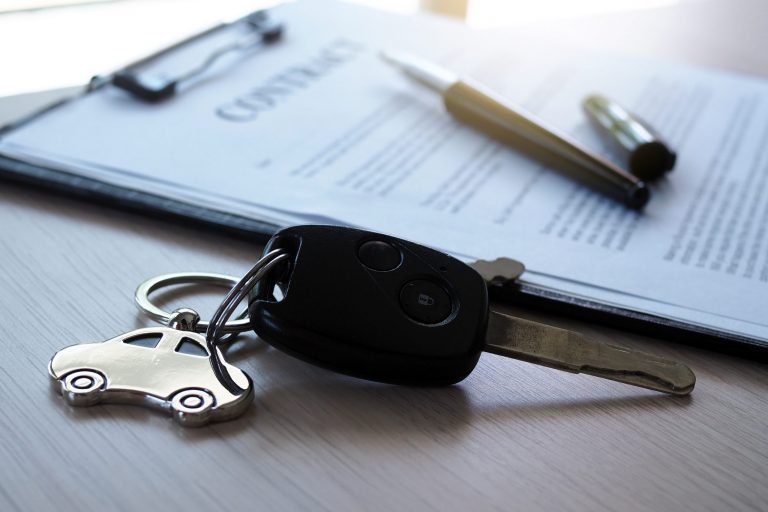 Car Financing
Through our bank and financial institution partners, getting the most flexible loan and lowest interest rate for your car is an absolute breeze. Drive your dream car and enjoy the best car loan deals from us.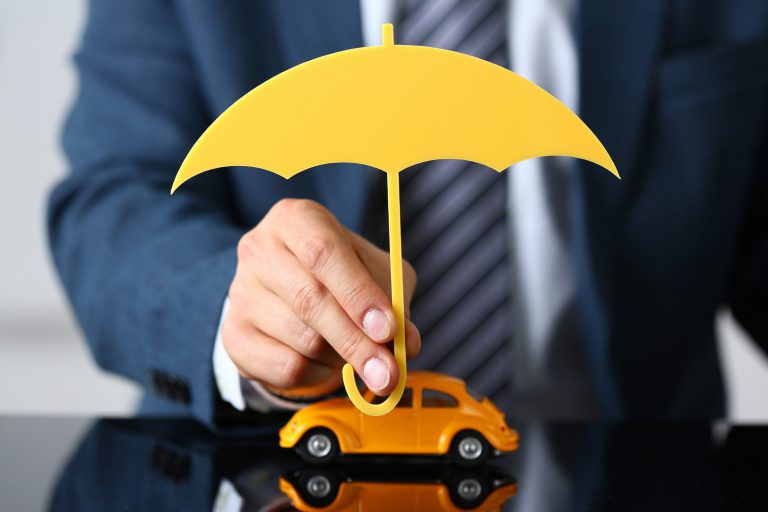 Car Insurance
Save yourself from car insurance troubles and hassles by putting your trust on our Car Insurance Services. Let us get you the cheapest and most comprehensive car insurance through our insurance partners.
At Cars & Stars, we are always here to help and listen to your needs. Your needs are as important as ours. Pick your next step below and/or let us know how you want to be contacted.
Showroom Address: 50 Ubi Avenue 3 Frontier, #01-01/02 Singapore 408866
Operating Hours: 10:00am-6:00pm (Monday-Sunday, Including Public Holidays)