Latest Model
New Arrival
Ready Stock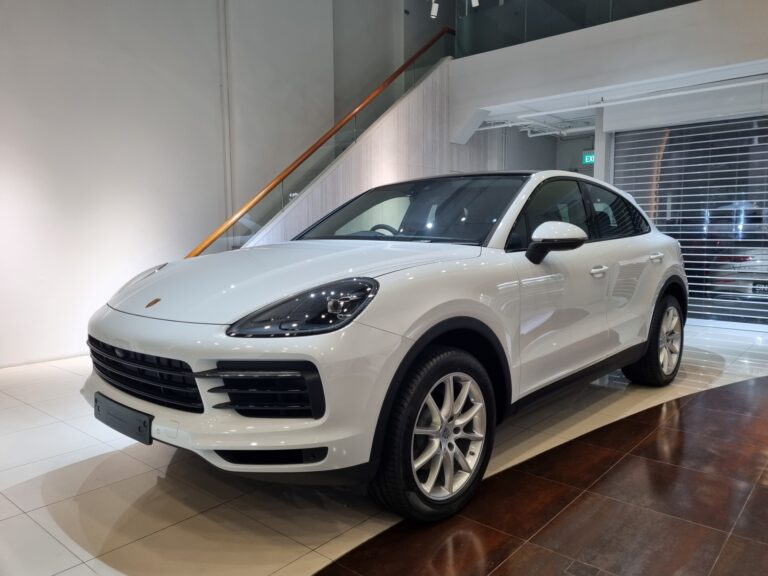 A fun and practical family tram that is also a joy to drive, the Porsche Cayenne Coupe is designed to be a stylish alternative to the boxier Cayenne SUV. Porsche Cayenne Coupe's verve is thick with Porsche's storied sports-car DNA, so driving through canyon twisties is as entertaining as it is easy on the eyes. With various strong mid-size SUV competitors such as the Genesis GV80, BMW X5, and Volvo XC90, the Cayenne Coupe stands out for its handsome build quality, upscale features, and excellent performance.
In the office today, in the field tomorrow, or on the race track tomorrow – the Cayenne Coupé offers an exciting driving experience no matter the terrain, coupled with the design and engineering that is typical of Porsche.
The Porsche Cayenne Coupé's interior is luxurious and impressive, as we have come to expect from Porsche. A combination of dense, squidgy plastics, supple leather, and switches that operate with slick precision make this car a pleasure to drive.
Driving at night is made easier with the bright LED headlights that are standard on the Cayenne Coupé. An infotainment touchscreen measuring 12.3 inches is located in the center of the dashboard. It is equipped with sharp graphics and responds well to touch when pressed.
The Porsche Cayenne Coupé is a big and spacious car; no matter how tall you are, you should have plenty of leg and headroom in the front. There's also a generous shoulder room, so you and your front passenger won't have to worry about elbows banging.
You'll also find a good-sized storage space under the front armrest, along with wide door bins and other cubbies.
The 2023 Porsche Cayenne Coupé has been given the same massive overhaul as the regular Cayenne, with the exterior slightly updated, the interior completely redesigned, and the chassis tweaked and powered by an upgraded engine.
With the Porsche Cayenne Coupé, you gain the look and driving experience, of an even more stylish version of the standard Cayenne.
The experience of sharing moments together allows you to gain a deeper understanding of what is special. A Porsche Cayenne Coupé would be the perfect starting point for this. With the Cayenne Coupe, Porsche has emulated the iconic silhouette of the Porsche 911, emphasizing its sporty appeal.
An exquisite feature of the Cayenne Coupé model is the panoramic fixed glass roof which generously covers the entire passenger compartment. The interior is flooded with natural light and has a modern, open appearance. In particular, this creates an incredibly spacious feeling for the rear passengers.
Porsche Cayenne Coupé's precise and perfectly weighted steering remains a highlight, complemented by Porsche's torque vectoring and rear-wheel steering systems. Cayenne Coupé's agility is not only enhanced by these features, but they also provide a delightfully naughty sensation that is contrary to what is expected of a car of such size, which is that turning harder and using more throttle actually tends to tighten the line of your cornering rather than forcing the nose to run out wide.
There is no doubt that the Cayenne Coupé boasts incredible acceleration and grippy handling around corners. This car manages to achieve all of this while remaining so comfortable to drive every day. Additionally, the expertly crafted cabin and the wide array of customization options make the vehicle a very appealing option. The Cayenne Coupé concedes a good amount of cargo space and visibility because of its sloping roofline.
Several driver-assistance technologies are available on the Porsche Cayenne Coupé in order to enhance the safety of its occupants. Every model is equipped with a forward-collision warning system and parking sensors on both ends.
The colours below are for illustration purposes only.
To verify or check colour availability, please contact any of our Sales Consultant or call us on our hotline at +65 6585-5555.
Standard Equipment, Features & Options
Fuel Filler Cap In Aluminium Look

Porsche Crest On Headrests (front)

Driver Memory Package

2+1 Rear Seat System

Comfort Access

Automatically Dimming Exterior and Interior Mirrors

ParkAssist Including Surround View

Light Design Package

RST KURZER RADSTAND

FERTIGUNGSABLAUF STANDARD

GEWICHTSKLASSE 6 VA

OHNE ALTERNATIV-ANTRIEBSSYSTEM

PLATES/STICKERS/CERTS,ENGLAND (GB)

90-Litre Fuel Tank

OHNE HINTERACHSLENKUNG

EXHAUST TAILPIPE(S) STANDARD

ELEKTRISCHE LENKSAEULENVERRIEG ELUNG

Floor Mats

OHNE BORDLITERATUR

STANDARDKLIMAZONEN

WEIGHT CLASS 9, RA

OTTO-DIREKTEINSPRITZUNG (BDE)

Porsche Active Suspension Management (PASM)

Preparation for Towbar System

SPEZIELLES TYPSCHILD FUER EG

SCHEIBENBREMSEN HI 18″ SCHWARZ (+)

Wheel Centre Set With Two-colour Porsche Crest

FEDERUNG STANDARD

WHEEL BOLTS W. ANTITHEFT PROTECT. (E3)

TOOL KIT

OHNE TRIEBWERKSUNTERSC HUTZ

WARNDREIECK

EINBAUTEILE FUER 6 ZYLINDER MOTOR

OHNE VORDER-/HINTERACHS SPERRE

SERIENKRAFTSTOFFERSTBEFUELLUNG 6

SCHEIBENBR. VO 18″ SCHWARZ (RDW) 4K

LENKSAEULE MECH. AX., VERT.EINSTELLB

STOSSFAENGER STANDARD

FRISCHLUFTANSAUGUN G M. AKTIVKOHLEF.

OHNE ZUSAETZLICHE BEREIFUNG

Sports Steering Wheel

Isofix Child Seat Anchorage, Rear (I Size)

OHNE TRENNWAND 

MITTELKONSOLE STANDARD (PVC)

Panoramic Roof, Fixed

Level Loadspace Floor, Rear

Standard Door/Side Trim Panel

3-P.AUTOM.GURT VO.GURTSTR. HV RDW

Fixed Luggage Compartment Cover

OHNE SONNENSCHUTZROLLO

3-P.AUTOM.GURT HI. AU. GURTSTR. RDW

20-inch Cayenne Design Wheels

Seat Heating (Front)

Emissions Concept Eu 6 Ap

Powerlift Rear Lid (PLG) W. Virt. Pedal

FRONTSCHEIBE, WAERMESCHUTZGLAS

Thermally And Noise Insulated Glass

Upholstered Dashboard

Driver/Pass. Airbag (PAB Can be Deactiv.)

Front Side Airbag W. Head Airbag

TRAEGERFREQUENZ 433 MHZ

OHNE INTERIEUR ZUSATZPAKET

Heckspoiler Basis

Part. Surf. Protection W/o Transport W.

Exterior Mirror, Right, Aspherical

AUSSENSPIEGEL LINKS, KONVEX

Interior Package In Black (high-gloss)

Sun Visors, Mirror (RDW)

OHNE FEUERLOESCHER

Exterior Mirror, Standard

Wheel Arch Covers In Black

OHNE SPURHALTEASSISTENT

Door Handles In Vehicle Colour

Pre-sense City W/O  Pre-care

Roof Lining In Fabric

KENNZEICHENTRAEGER HINTEN (ECE)

Shift/Selector Lever, Leather/Plastic

KENNZEICHENTRAEGE R VORN (GROSS) ECE

Automatically dimming exterior mirrors (in conjunction with memory package)

HIGHSPEED-LAENDER (LUFTDRUCK)

OHNE LADEKABEL INDUSTRIE

ALARM SYS., INT. SURV., BACK-UP HORN, TILT SENS., W/O DEACT.

OHNE WAERMESPEICHER

Porsche Vehicle Tracking System Plus (PVTS Plus)

FAHRZEUGDIFFERENZIERUNG 9Y0 (E3)

Tyre Pressure Monitoring System 433 MHZ

START/STOP "DEFAULT ON" W. RECUP.

Door Sill Guards In Aluminium With Model Designation

LENDENWIRBELSTUETZ E NICHT EINSTELLB

Navigation Module for PCM

Central Analogue Rev Counter With Black Dial Face, Yellow Rev Meter and Model Logo

Ultrasound Parking Assist. Fr./rear

OHNE SPURWECHSELASSIST ENT

SEITLICHE BLINKLEUCHTEN

OHNE FERNLICHTASSISTENT

Basic LED Headlights

TAGFAHRLICHT,ASSIST ENZFAHRL. RDW

Sport Chrono Package Incl. Mode Switch

LEUCHTWEITENREGULI ERUNG,AUTOM.DYNAM

SBBR-LEUCHTEN IN LED-TECHNIK

Tempostat MIT Speed Limiter

Standard Horns

Engine Cooling Version 2

Ohne Intergriertes Mautsystem

DREHSTROMGENERAT OR 210 A

BELT CONTROL BELT CHECK, EU28

OHNE NACHTSICHTSYSTEM

Multi-Function Display/On-board Computer

SOUNDPAKET 1 / KLANGPAKET

Apple® CarPlay

HANDYVORBEREITUNG

AUSSTATTUNG "BASIS"

LINKSVERKEHR

TYPE TEST.COUNTRY: GREAT BRIT./NORTH. IRELAND

COMPONENT SET W/O COUNTRY-SPEC. CONSTR. REG.

BETRIEBSERLAUBNIS ERSTZULASSUNG

6-ZYL. TURBO 3,0/250 KW (V6)

KEINE AKTIONSAUSFUEHRUN G

GRAUE+BUNTE DIENSTE

REGION CODE "ECE" FOR RADIO

OHNE LADEDOSE

OHNE PHEV LADEKABEL HAUSHALT

OHNE INDIVIDUALEINBAU

OHNE ZUSAETZLICHEN TANK FUER SCR

VARIANTE BASIS

OHNE PARKASSISTENT/GARAGENPILOT

Standard Seatbelts (G Colour)

8-Speed Porsche Doppelkupplung (PDK)

OHNE KOMPENSOR

OHNE QUERSPERRE

OHNE AUSSEN-SOUND MASSNAHMEN

FZG. OHNE PRODUKTAUFWERTUN G

OHNE ZUZIEHHILFE FUER TUEREN

TYRES 275/45 R20, 305/40 R20

Radio Premium (MIB3)

ECALL & BCALL

LEICHTBAU BATTERIE 60AH

CONNECT 13

OHNE STADT- / KREUZUNGSASSISTENT

KAROSSERIEFORM E3 COUPE

OHNE LADEGERAET

Climatronic, CFC-free (e3)

REFRIGERANT R1234YF

OHNE WANDHALTER / LADE-DOCK

OHNE RUFFUNKTION

8-way Sports Seats With Integrated Headrests

Voice Control

Side Window Trims In Black (high-gloss)

Multi-Function Camera

Digital Radio (DAB+)

Power Steering Plus

KRAFTSTOFFMARKT A

BAUT. GRUNDMOTOR 06M.C (V6 3, 0 T)

INSTR.-EINSATZ, ANZEIGE MPH, GB

FESTSTELLBREMSE (EL.MECH. PARKBR.)

SPORT CHRONO / KOMPASS SCHWARZ

EL. INTERFACE, 4X USB

TPM Valve in Silver

REIFEN FUER ULTRA SENSIBLE LAENDER

OHNE GARAGENTOROEFFNE R

"STANDARD" PEDALS

FUSSGAENGERSCHUTZ ERWEITERT (E3)

OHNE RAMMSCHUTZMASSNA HMEN (BASIS)

OHNE INTELLIGENTE LADEFUNKTIONEN
Some of the model features, equipment and options shown may not be available at the time of purchase, or may only be available in a different specification or are for special variants only. Prices and specifications are subject to change without prior notice. For verification, please check with any of our Sales Consultant or contact us on our hotline at +65 6585-5555.
Latest Model
New Arrival
Ready Stock
Engine:
Engine Capacity: 2,995 cc
Engine Type: V6 Twin-scroll Turbocharged
Compression Ratio: Unknown
Bore x Stroke: Unknown
Fuel Type: Petrol
Performance:
Power: 250 kW (335 bhp)
Torque: 450 Nm
Acceleration: 6s (0-100 km/h)
Top Speed: 243 km/h
Fuel Consumption: 10.2 km/L
CO2 Emission: Unknown
Misc. Technical Data:
Transmission: 8-speed (A) Tiptronic S
Drive Type: All-wheel drive
Measurements:
Dimensions (L x W x H): (4931 x 1983 x 1676) mm
Wheelbase: 2,895 mm
Min. Turning Radius: 6,050 mm
Kerb Weight: 2,030 kg
Fuel Tank Capacity: 90 L
Boot/Cargo Capacity: 625 L
Brakes:
Front Brakes: Ventilated disc
Rear Brakes: Ventilated disc
Suspension:
Front Suspension: Aluminium multi-link
Rear Suspension: Aluminium multi-link
Driver Memory Package

2+1 Rear Seat System

Comfort Access

ParkAssist Including Surround View

Panoramic Roof

8-way Sports Seats With Integrated Headrests

Voice Control

Multi-Function Camera

Digital Radio (DAB+)

LED Daytime Running Lights

LED Head Lights

Auto Head Lights

Electric Folding Side Mirrors

Rain Sensing Wipers

Multi-function Steering Wheel

Paddle Shifters

Keyless Entry

Keyless Engine Start

Multi-zone Aircon

Rear Aircon

Sunroof/Moonroof/Panoramic Roof

Driver's Electric Seat

Knockdown Rear Seats

Electric Tailgate

Bluetooth

Apple CarPlay

Navigation System

8 Airbags

Isofix

Tyre Pressure Monitor

Electric Park Brake

Rear Parking Sensors

Reverse Camera

Cruise Control
Price Inclusions and Other Offers:
– Promotional Price
– 5 Years Warranty + Free Car Servicing
– Free Car Accessories (Leather, Solar Film & In-Car Camera (Front & Back))
– Road Tax
– Flexible Downpayment & Loan Options
– Insurance Arrangement
– High Trade-in Offers
– 100% Delivery Assurance
Promotional prices and offers are valid till 5 December 2023 only.
Terms and conditions apply.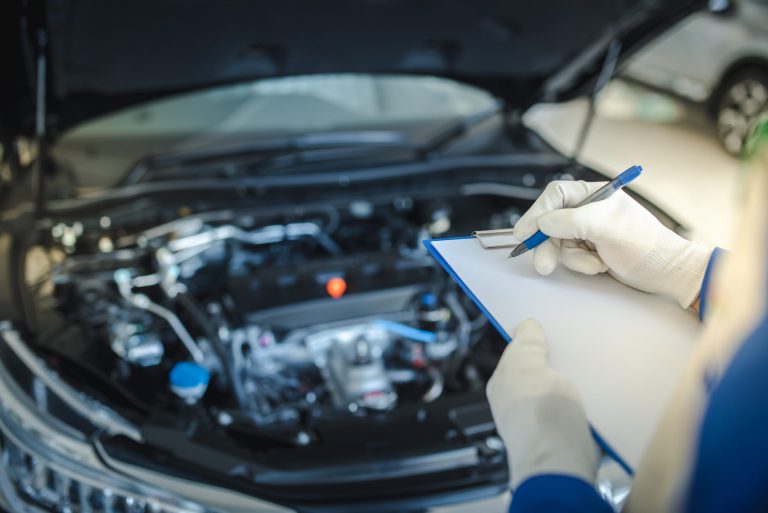 Warranty
Drive with peace of mind. Your brand new car, purchased from Cars & Stars is covered for 5 years or 130,000 km mileage (whichever comes first) by our Workshop Partners. Enjoy a comprehensive warranty coverage.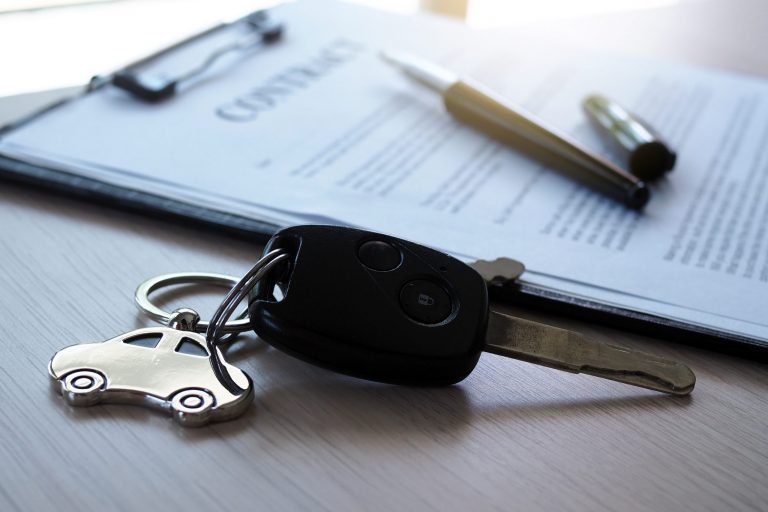 Car Financing
Through our bank and financial institution partners, getting the most flexible loan and lowest interest rate for your car is an absolute breeze. Drive your dream car and enjoy the best car loan deals from us.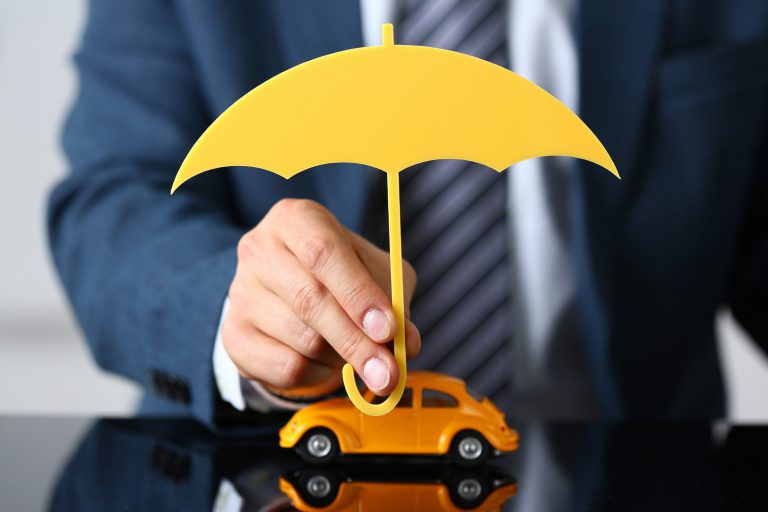 Car Insurance
Save yourself from car insurance troubles and hassles by putting your trust on our Car Insurance Services. Let us get you the cheapest and most comprehensive car insurance through our insurance partners.
At Cars & Stars, we are always here to help and listen to your needs. Your needs are as important as ours. Pick your next step below and/or let us know how you want to be contacted.
Showroom Address: 50 Ubi Avenue 3 Frontier, #01-01/02 Singapore 408866
Operating Hours: 10:00am-6:00pm (Monday-Sunday, Including Public Holidays)